The Sanitary Control Department is one of the main departments which deal with task to check stores regarding observance of sanitary standards: cleanness of shopping spaces, cleanness in refrigerators and on shelves, compliance of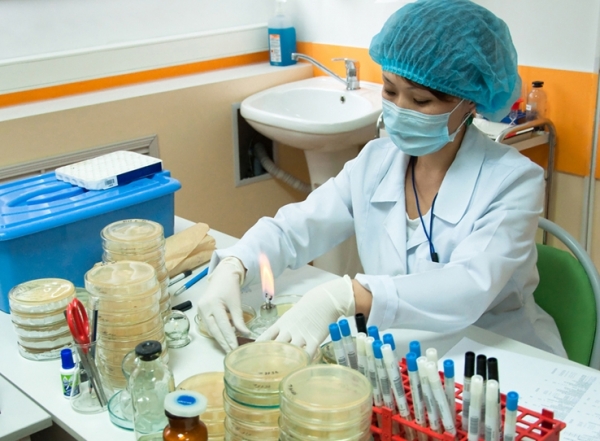 goods neighborhood and hygienic requirements.
Employees of the department check quality of observance of sanitary standards daily and make recommendations on for prevention of violations to directors of stores.
Also, according to requirements of ISO 2200-2005 "Systems of standard management of food safety in the KR" and upon introduction of HAССP principles (Hazard Analysis and Critical Control Points), we have our own sanitary and bacteriological laboratory which first of all controls quality of products of "In-house production". Samples of each product of "In-house production" from each batch are stored in the specialized room at the territory of laboratory. Storage is made in the same conditions as at product sales, i.e. with observance of temperature requirements, humidity, etc. Upon shelf-life expiration, samples undergo laboratory researches, results of which receive technologists. Then technologists make the additional decisions concerning production process, if necessary.
Employees of the Sanitary Control Department are high-skilled professionals with experience in checking sanitary and epidemiological authorities of our country. The head of this department is Mukhtasar Azimkhodzhaeva, who also is independent expert on food hygiene of the Kyrgyz Republic.