We offer to our regular buyers to take part in the loyalty program!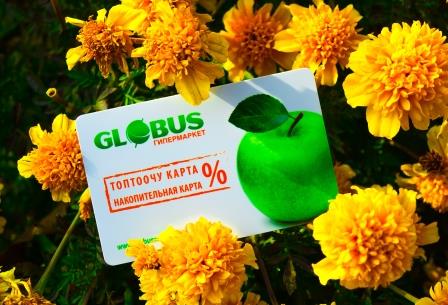 As it was said, our stores are formed on honesty and good attitude to buyer! All our offers are favorable, but you can receive the most favorable of favorable offers with our cumulative card at hand which can be taken for free in any of our stores, having just filled in the form at information desk. Our cumulative card is simply charged with cool opportunities which you can always use having it on hand.
So, what we can offer for you:
opportunity to take part in various competitions and drawings;
discounts for products of the day and goods for card holders;
encouraging "Large purchases", we present various coupons and discounts in branded shops.
And this is just a small part of "goodies" presented by our card to you!
The loyalty program allows to cumulate bonuses and pay for purchases using them, 1 bonus = 1 KGS.
How bonuses are cumulated?
For purchase at the amount from 800 KGS, 1 bonus for each 100 KGS is accrued to buyer.
For purchase at the amount from 2000 KGS, 2 bonuses for each 100 KGS are accrued to buyer.
And for purchases at the amount from 5000 KGS - 3 bonuses for each 100 KGS!
By the way! It often happens that having not to count budgets, you go to shop, and at cash desk it turns out that you don't have enough money. What to do in such a situation? Cumulative card will help in this situation and won't allow to make an unfortunate slip!
And there's more!
Here are the main and most pleasant possibilities of this green and white helpmeet:
having cumulative card which makes your life more beneficial, you will get several discounts on your birthday (SP goods, discounts for alcohol products and holiday goods);
discounts are also provided on your children's birthdays (SP goods, toys and holiday goods);
besides discounts, we present invitation certificates to entertainment facilities where you can have party on your birthday;
we present invitations to children entertainment centers to your children; we present happiness to children:)