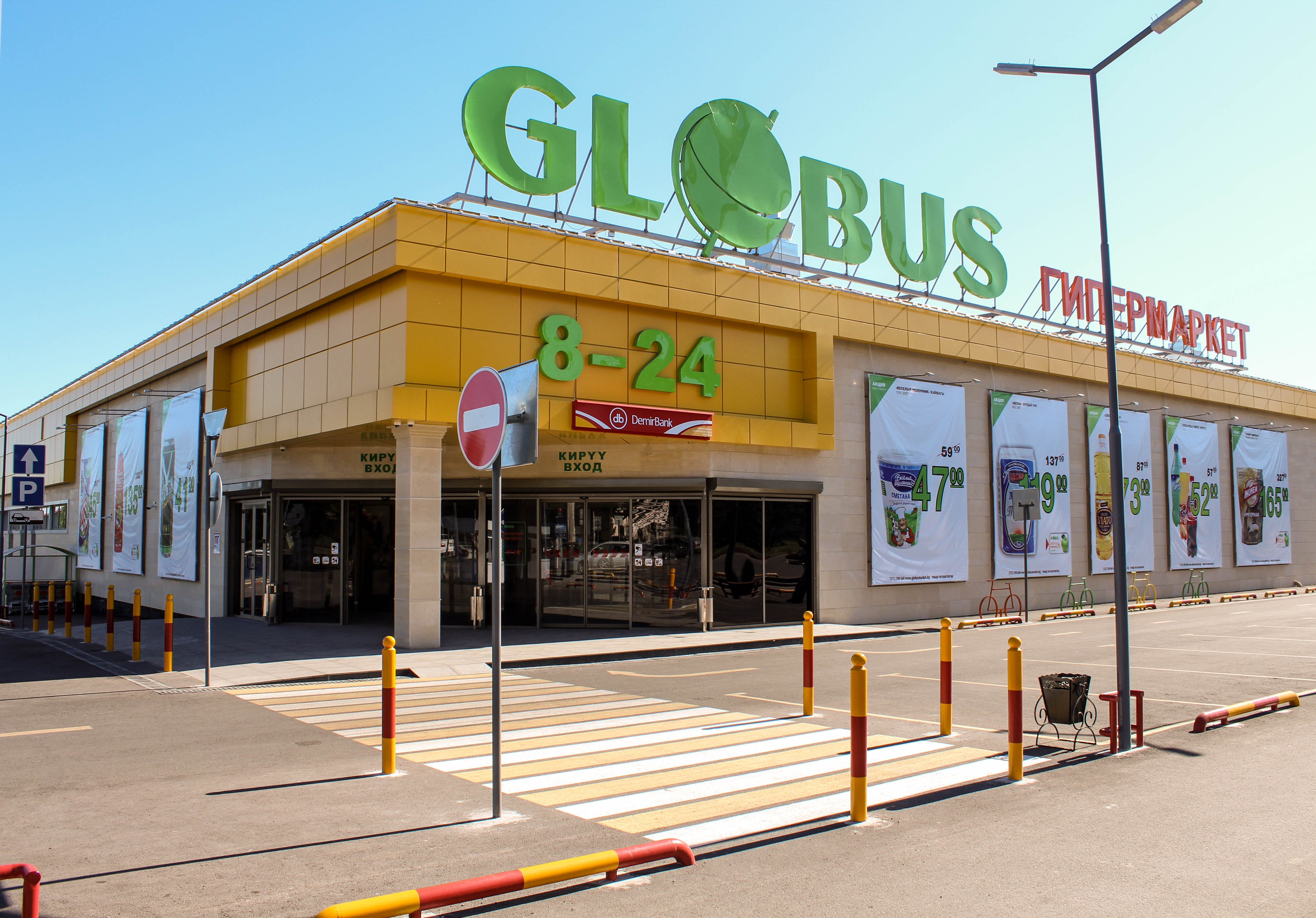 Globus stores is one of the largest sales chains in Kyrgyzstan! First of all our stores are built on honesty and attitude toward customers.
We were striving for success for a long time. Of course it was difficult, we had to win through a lot if things before achieving success. By virtue of our efforts, we could go through all difficulties. We were joined with one idea: we wanted to prove that it is possible to work honestly!
On March 2015 the first Globus in the 7 microdictrict at 53/1 Aaly Tokombaeva str., (South trunk-line) was opened.
From the beginning everything was not so successful, because citizens of Bishkek city do not get used to markets of such scale, they thought that in such stores everything was expensive. But time goes by, people compare prices, communicate and share it with each other – here works a word of mouth.
We become recognizable. We decided that it is necessary to go further and cover not just the south part of the city, but go beyond.
On July 22, 2016 there was opened the second store in Sokuluk. On the day of opening there gathered about 2000 people at the doors of the store. Having seen glad faces of local citizens we inspired more.
On December 9, 2016 there was opened the third store at the Lev Tolstoy street. That day was very cold, but curiously enough that there were gathered so many people on the opening that the half of the parking area was occupied!
We decided to prepare for the next opening of store thoroughly: we chose the day of the opening – Bishkek City Day. On April 29, 2017 there was opened Globus 4, across from the CHPP. On the opening of the store there was entertainment show-program and local stars. Happy faces of people allowed us to understand that it is not the limit. The store got success among the local citizens, because many of them went shopping in our Globus store at the Lev Tolstoy street.
Sometime after that, we paid our attention to the recently built housing estate. The next store was opened in Ak-Orgo on August 4, 2017. It was the fifth store. The housing estate residents were pleased with low prices!
The next two stores we call as brothers, because they appeared in Bishkek with a difference in one week: on August 17, 2017 was opened Globus 6 Kok-Zhar, and on August 25, 2017 was opened Globus 7 Tunguch.
Recently some man got on the phone to our hot line, he was the citizen of Osh city. He told us that he was in Bishkek and visited the one of our stores. He also asked us to open such a store in Osh city, because he liked his city and its citizens. We took a thought: "Why not?»